Inclement weather is something that homeowners can't avoid. We all do our best to guard against it by installing high-quality, durable roofing products and by keeping our roofs in good shape, but sometimes this simply isn't enough. Unfortunately, extreme weather also brings with it something that can be far worse: shady roofers known as storm chasers who travel from place to place to prey on unsuspecting homeowners.
In today's post, one of the top roof and door companies in Moorhead and Fargo shares a few simple tips to help you spot and avoid these dishonest roofing contractors.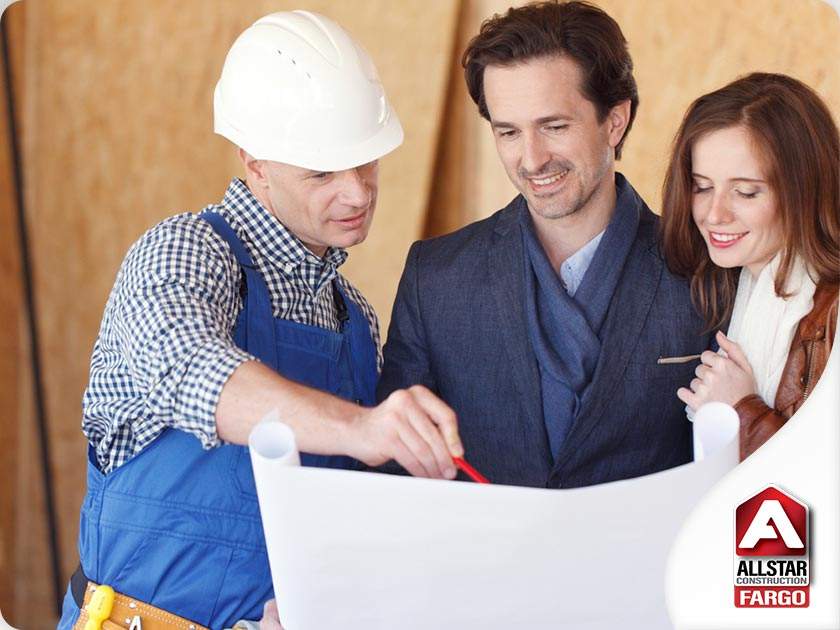 Tip #1: Make Sure They Are Local
The best way to avoid storm chasers is by making sure that you hire somebody from your area. A storm chaser will usually only do shoddy patch-up work to make you think that your roof is completely restored and by the time workmanship and quality issues rears their ugly head, they will be long gone. If you hire a local contractor, it will be easier for you to get a hold of them should any problems arise after the work is completed.
Tip #2: Avoid "Knock on Door" Tactics
Reputable roofers will not go door to door to offer repair services after a storm because they are probably too busy doing their jobs and not scamming people. If an unknown contractor knocks on your door to offer you their services immediately after a storm, simply say no and close the door. Instead, give a trusted local contractor a call for any emergency repairs or replacement services.
Tip #3: Avoid Large Upfront Payments
An honest contractor will not ask for a large payment before starting a job. The usual practice is to secure a small downpayment to cover the initial costs of materials. The balance is then paid once the work is completed and everything is to your satisfaction.
From window repair to full-on roof replacements and everything in between, when it comes to your home's exterior, trust in Allstar Roofing of Fargo to exceed all your expectations. Give us a call at (701) 478-7663 or fill out our contact form to speak to one of our experts today.