Your roof works to keep your home safe and intact against weather damage. But it does sustain damage over time, developing issues that–when overlooked–can cause the system to fail early. One of the area's trusted roofing and siding contractors, Allstar Construction of Fargo, shares some of the most common reasons for premature roof system failure.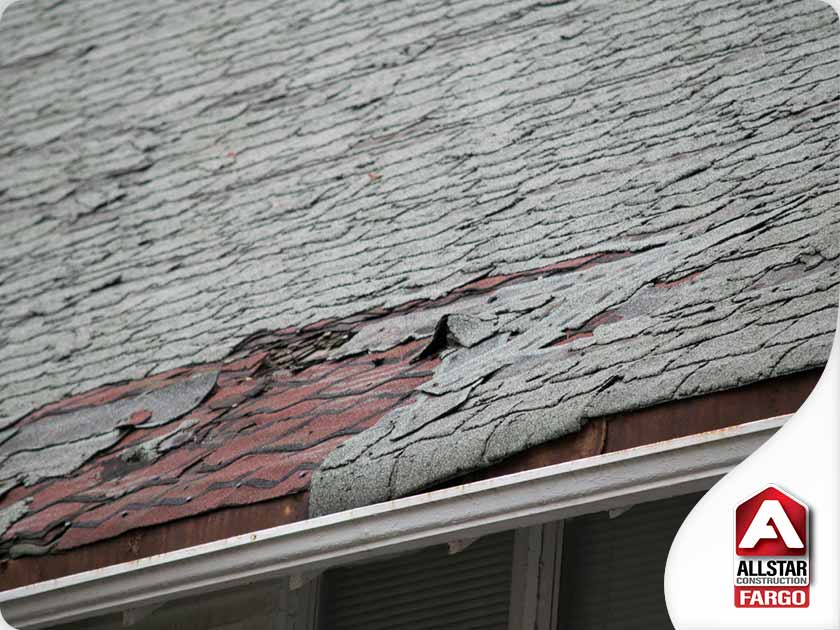 1. Poor Design. Roofing systems are not built the same way. Some come with a steep slope, while others are low-pitched. There are also roofs that have a complicated layout, requiring even more careful attention. When the right guidelines aren't followed, the system becomes more susceptible to problems.
2. Storm Damage. It's normal for your roof to sustain some amount of wear and tear every day–but a storm is a different thing altogether. It can fast-track the deterioration of your system, enough so that a complete roof replacement may be required. Following a major weather event, call Allstar Construction of Fargo promptly for a professional storm damage inspection. If your roof remains in fairly good condition, we'll perform the necessary repair and restoration work. This way, it can continue delivering the reliable weather performance you've come to expect.
3. Roof Traffic. Unless you're having work done on the system, it's not necessary to climb and walk across your roof–not even if you're just performing your own inspection. Your roof can only handle so much traffic, and the additional pressure placed upon it can do more harm than good. If you need to check your roof for damage, do so using binoculars. And if you need a more thorough and accurate assessment, you only need to turn to Allstar Construction of Fargo for a comprehensive roof inspection.
4. Insufficient Ventilation. When your roof doesn't have proper ventilation, heat and moisture get trapped inside the attic. If overlooked, this can lead to mold growth and rot, which can eat away at the roof structure and compromise its stability. Not only that, but the rising heat can also cause premature aging on the shingles above. Before this can happen, turn to Allstar Construction of Fargo immediately for a thorough inspection and the necessary upgrades.
Whether you need high-quality roof maintenance service or new windows installation, Allstar Construction of Fargo has got you covered. With our exceptional solution, we'll help you extend the life of your roofing system, and make the most of its reliable weather performance. We proudly serve Moorhead, MN and the surrounding areas. Call us today at (701) 478-7663 or fill out this contact form to schedule your consultation. We look forward to hearing from you!