Proper ventilation plays an important role in extending the life of your roofing system. When proper intake and exhaust vents are in place, you can enjoy a sturdy roof for a long time. In the same way, your roof may suffer from premature damage if your ventilation is not up to the job. Warm air gets trapped inside your system, causing all types of preventable problems.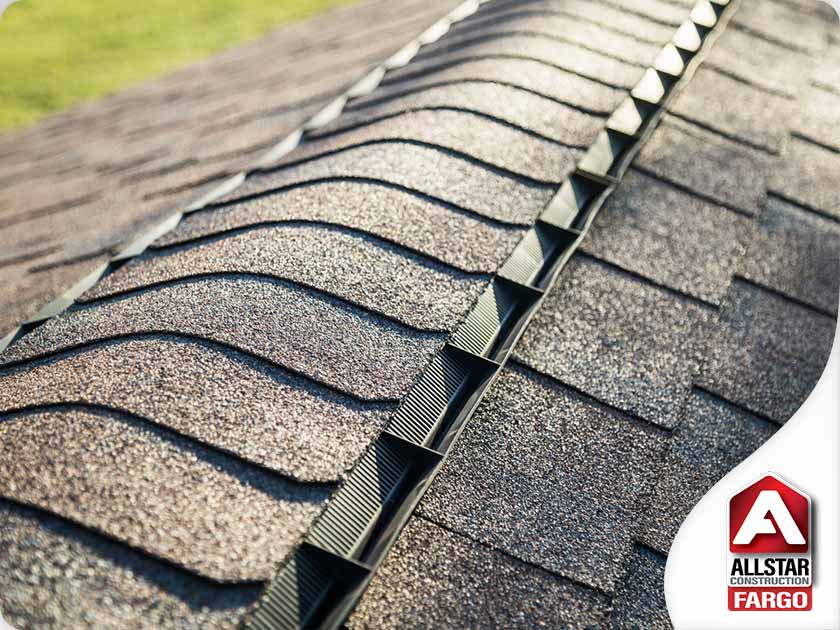 How do you know if you have healthy or poor roof ventilation? Allstar Construction of Fargo, one of the leading local roof, window and door companies, shares four tell-tale signs your roof needs proper airflow.
Excessive heat – Poor ventilation blocks the air circulation inside your home, leaving heat from the sun with nowhere to go other than your attic. Warm air rises up from the rest of your house to escape, increasing not only your interior temperature but also your utility costs as your HVAC system needs to work harder.

Wall and ceiling stains – One of the most common reasons for this is defective or weak shingle underlayment that lets water seep through surfaces. Poor roof ventilation, however, can also cause this problem. Inadequate airflow allows excessive moisture inside your home, leading to stains on the walls and ceiling. Once you see signs of this, be sure to contact your trusted roofers right away, as these stains can also promote mold growth and roof deterioration.

Leaky attic – Leaks in your attic are most likely caused by interior moisture. Without proper ventilation, moisture will inevitably condense and start clinging to rafters. If you notice attic leaks that you can't identify, your roof's lack of ventilation might be the culprit.

Peeling or blistering paint – Such problems may be due to high humidity or excessive temperature from poor roofing ventilation. Keep in mind that the air in your attic must flow freely to minimize humidity.
If you've encountered any of these problems, turn to Allstar Construction of Fargo for quality roof and window repair. We'll make sure to get your system back to its best shape as soon as possible. Call us at (701) 212-1192 or (218) 303-1351 to get started. You may also complete our contact form to schedule a free estimate.