A color-coordinated roof and siding can dramatically enhance the architectural style and curb appeal of your living space. When looking for a perfect color palette for your exterior, it is essential to find the right match that will complement your home's character as well as your personal tastes and preferences. Here, one of the leading roof, siding and door companies shares tips for choosing the best roof and siding color combination for your project.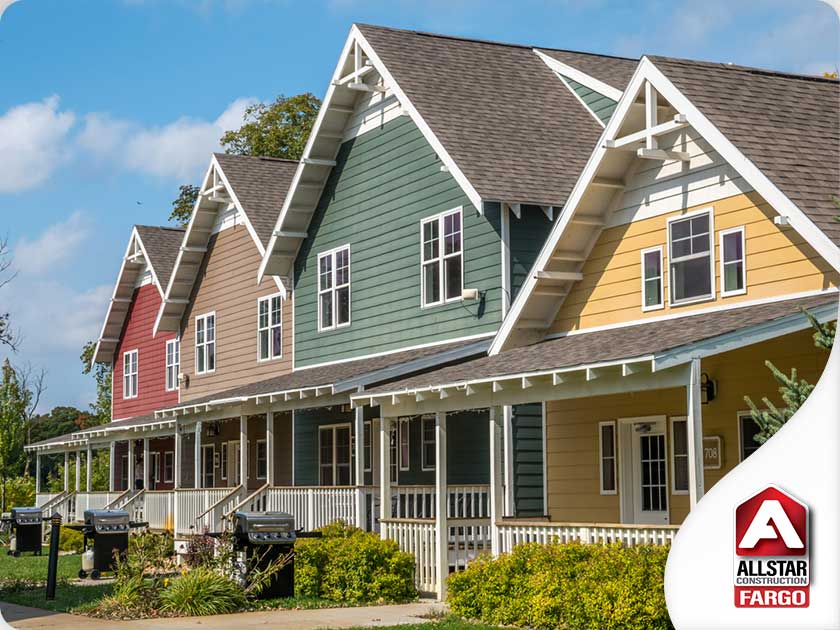 Exploring your options with experts.
Generating a new color palette for your exterior is thrilling but can be a bit challenging if you do not know where to start. With the myriad of choices available for roof and siding, it pays to get professional advice from reputable specialists. This will allow you to experiment with unique, charming mixtures of shades until you come up with the ideal fit for your home.
Picking a new siding color for your existing roof.
If you are about to embark on a re-siding project and plan to keep your existing roof, roofers have a general rule to follow for pairing a siding color with your roof: warm tones match well with another warm-toned color or cool tones match well with another cool-toned color.
For example, if you have a warm-toned roof in a shade such as rusty tan or brick red, select siding in a shade such as tan, brown, or beige. If your roof is in a cool shade like gray or navy blue, choose a cool-toned color such as white, charcoal, or green.
Picking a new roofing color for your existing siding.
If you are replacing your roof and want to match the color of your current siding, one critical rule to follow is to stick with the fundamentals. The most popular colors used for roof shingles are shades of brown, gray, black and red. These colors stem from common building materials such as slate, clay, metal and wood.
To examine which color complements your siding best, hold samples of new roofing next to your siding. Do not hesitate to experiment with lighter colors for a brighter, airer look and darker colors for a more dramatic flair. Keep in mind, however, that dark-colored materials often bring more heat into the home, but it still depends on your local climate.
Allstar Construction of Fargo is a premier source of exterior improvement solutions, including roof replacement, siding installation and window repair. Our top-rated professionals are committed to providing the comfort and efficiency every client needs through industry-leading products and services. Call us today at (701) 638-9656 or fill out our contact form to request a free, no-obligation estimate.