Snow guards are rooftop devices that allow snow and ice to drop off in small amounts or allow snow and ice to melt completely before falling to the ground. The installation of snow guards prevents the sudden release of snow and ice from a roof, which is known as a roof avalanche. Depending on the size of the roof, snow and ice sliding off a roof can weigh hundreds of pounds! A roof avalanche can cause damage to people, pets, cars, landscaping, gutters, plumbing vents, lower roof areas, skylights and anything else that might be in the immediate area below your roof. Snow guards have been around for hundreds of years and have historically been used on slate, tile and metal roofs.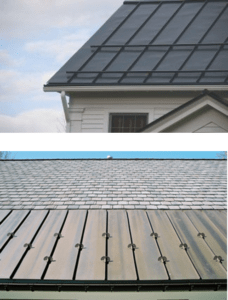 There are different kinds of snow guards. Snow hooks are attached at different points on the roof. A snow fence extends along the roof, normally closer to the roof edge or gutters. Talk to your installation expert to decide what will be the best fit for your roof.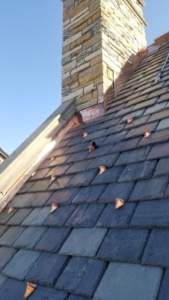 Important Things to Know About Snow Guards
Not all of them can be installed after the roofing system.
Some systems require hangers and/or flashing to be installed along with roofing.
They will add extra cost to a roofing project.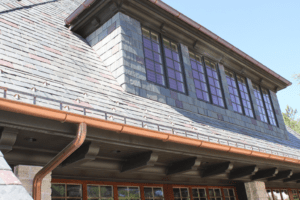 For more information about roofing products for your home or business, including copper and custom-made metal pieces, please contact the professionals at Allstar Construction of Fargo. We are your leading providers of trustworthy and reliable roof repair, replacement and restoration services. Call (701) 478-7663 or fill out our online contact form and get a free quote today.