Planning a siding replacement? It makes more practical—and financial sense—to choose prefinished siding. Here are some of the advantages of using prefinished siding: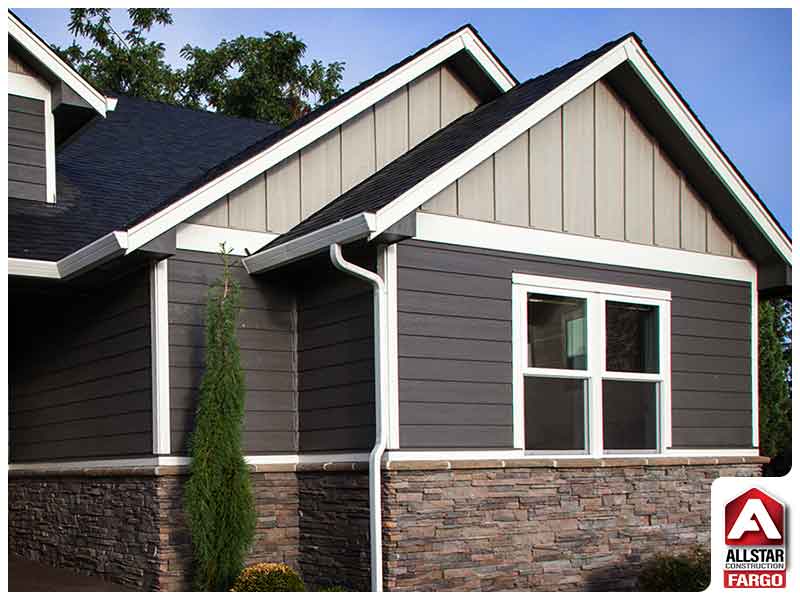 Lower Labor Costs 
As the name suggests, prefinished siding has already been painted, which means siding contractors don't have to apply a fresh coat of paint to the newly installed siding.
Important note: While crafting a budget for a siding replacement, it's important to not get too preoccupied with the costs. Focus instead on how you can maximize your returns on investment.
Clean Worksite 
Overspray is always a risk when applying paint to the siding. If the paint is over sprayed, it could reach your neighbor's property.
Improved Durability and Aesthetic Appeal 
Thanks to strict factory conditions and precision manufacturing, the finish and paint on prefinished siding are applied evenly, eliminating color variations, lap marks, shrink lines, and streaking. Precision manufacturing and application also eliminates potential weak spots created by the uneven application of coatings, extending the siding replacement's lifespan.
Keep in mind you also need to make sure the color of your siding replacement complements the other parts of your exterior, including your roof and new windows. As a rule of thumb, a gray roof should be paired with siding that's in cool clean siding colors or cool neutrals while a brown roof works best with muted siding colors and warm neutrals. For more exterior design tips, consult a professional contractor.
One more thing: Not all prefinished siding products are manufactured equal. When in doubt about a siding replacement's quality, it's best to stick to reputable brands such as LP®.
Looking for siding contractors near you? Here's a vetting tip: The number of years a contractor has been working in the industry should give you a good idea of their level of expertise.
Allstar Construction of Fargo has been providing professional exterior services, including siding and roof replacement services, to local residents since 1979. To request a free estimate, call us at (701) 478-7663 or fill out this form.