Without a doubt, winter is the most punishing season of the year for our homes. Snow and ice can bring a host of different problems to all the important components of your house and are particularly harsh on windows. Even if you live in a location that does not see a lot of snowfall, the drop in temperature can be very unkind to your windows. In today's article, expert window and roof replacement company, Allstar Construction of Fargo, shows us how to spot window damage after the winter season.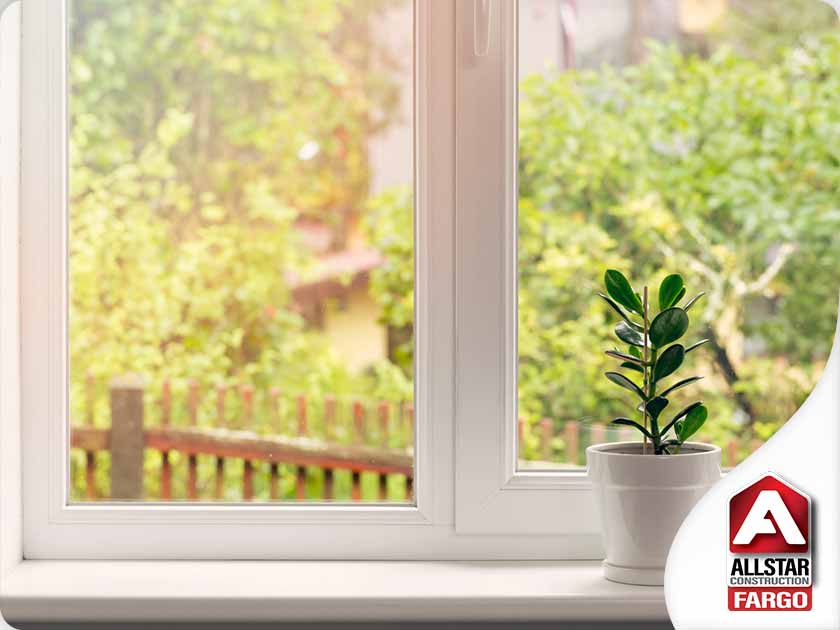 Warped Materials
Cold temperatures can impact the materials used in windows. Wood, for example, will warp and bow when faced with below-freezing temperatures which can severely affect their structural integrity. Windows made from aluminum or vinyl do a much better job in standing up to cold weather which is one of the main reasons they have become so popular.
Condensation Between Panes
Excess condensation between window panes is never a good sign. This indicates that the seal keeping the insulating gas between the panes has or is beginning to fail. If this is the case, you will definitely need to consider getting new windows.
Cracked Glass
Another way extreme temperatures can affect your windows is by causing them to crack. Cold temperatures put a lot of stress on your window panes and this is especially true if you have single-pane windows, low-quality, or improperly installed.
When to Have Your Windows Replaced
If any of these signs are present, then it is prudent that you get your windows replaced right away. Even if your windows appear to be unscathed after winter, it is still a good idea to have them inspected in the spring by a professional just to be sure.
If you are in need of experienced window and siding contractors, then you have definitely come to the right place. Allstar Construction of Fargo has repaired, maintained, and replaced countless windows since 1979. Give us a call at (701) 478-7663 or fill out our contact form to schedule a free inspection today.