Letting lots of natural light into the home is one of the most important functions of windows. However, there are times when it also brings harsh glare and solar heat gain with it, prompting residents to cover the window to eliminate discomfort. In this article, one of the leading window and siding contractors shares tips for delivering the right amount of daylight into living spaces.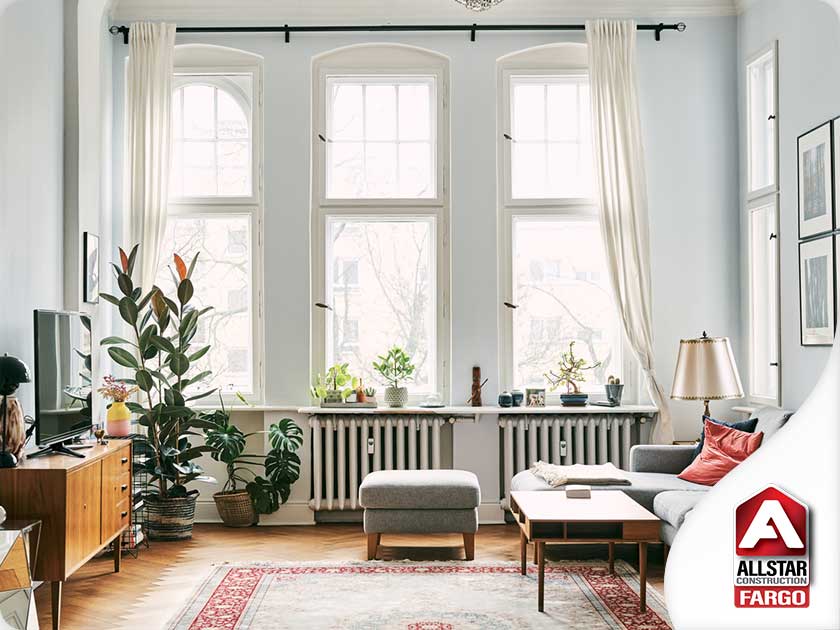 Deliver Quality Over Quantity
Occupants need to understand that more daylight is not always better. An overabundance of natural light flowing into the room often leads to uncomfortable blaze, random hot spots and sharp shadow lines. One technique to keep in mind is to bring in plenty of diffused light and distribute it throughout the interior.
When you replace your current windows with high-performance, energy-efficient units, inspect the visual light transmittance ratings of the products and select one that allows in good quality light while regulating glare and heat gain.
Redirect Light
The uncomfortable presence of glare — the fierce dazzle of light from the sun — typically encourages homeowners to close their blinds or other window coverings in the name of visual relief, diminishing the benefits of daylighting with new windows. To achieve a glare-free space, you need to ensure that daylight is redirected upward and deep into the room by incorporating sunlight redirecting devices in the peak section of the window.
Arrange Furniture
A simple rearrangement of your interior furniture can allow light to flow further into the living space. Implement an open floor plan and exercise meticulous attention to the placement of furniture, appliances and other fixtures. Anti-glare finishes and translucent glass partitions also help reflect daylight through the room without generating glare or hot spots.
Allstar Construction of Fargo is a premier source of exterior improvement solutions, including window installation and roof replacement. Our top-rated professionals are committed to providing the comfort and efficiency every client needs through industry-leading products and services. Call us today at (701) 638-9656 or fill out our contact form to request a free, no-obligation estimate.