It may seem pretty technical and not at all something that is necessary for an average homeowner like yourself to know about, but SHGC or solar heat gain coefficient is actually pretty important for you to understand if you care about your home's overall energy efficiency. For today's article, your trusted window and roof replacement experts over at Allstar Construction of Fargo sheds a little light on SHGC ratings and what they mean for you and your home.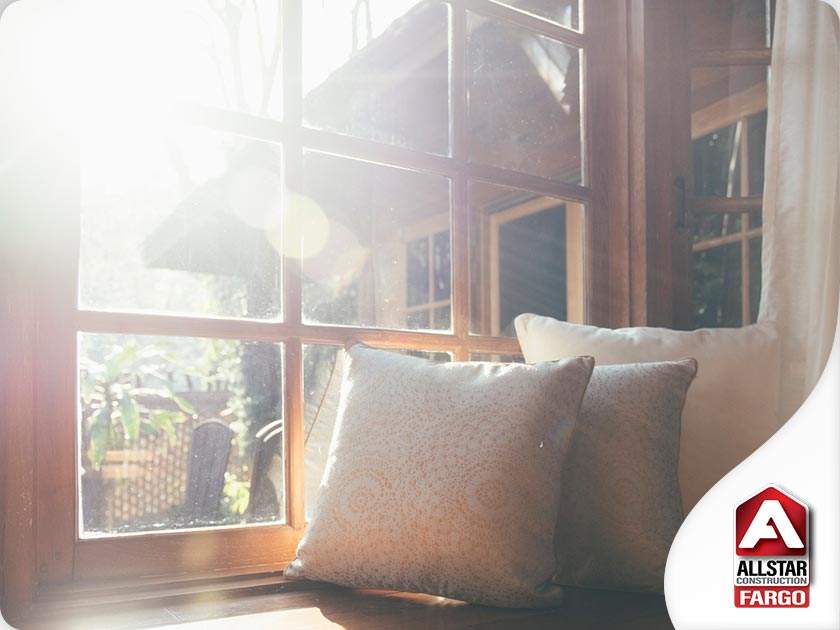 What is Solar Heat Gain Coefficient?
To put it simply, SHGC measures how well your windows block the heat coming from the sun. It is measured by a number between 0 and 1 and the closer your window's rating is to zero, the less unwanted heat it allows to enter your home.
If you live in an area in the United States with hot afternoons especially during the summer months, window and siding contractors will recommend that you get windows with the lowest possible SHGC rating to help keep your indoor temperature at a comfortable level. This will help keep your energy bills low and prevent your air conditioning system from working overtime.
SHGC Certification, Testing, and Labeling
The National Fenestration Council or NFRC is a non-profit organization that sponsors an energy efficiency certification and labeling program. It provides consumers with performance ratings not just for windows, but for doors and skylights as well.
New windows are likely to have an SHGC rating from the NFRC so it can be easy for you to determine exactly how your windows perform. If you live in an older home with the original windows still in place, it probably lacks an SHGC label. If this is the case, we recommend that you upgrade your windows right away so you can enjoy a more comfortable home and lower electricity bills.
For all your home exterior needs, turn to the experts at Allstar Construction of Fargo. Since 1979, we have been providing quality exterior services to home and business owners in the areas in and around the Twin Cities. Feel free to give us a call at (701) 478-7663 or fill out our contact form to schedule a free consultation today.