At Allstar Construction we take pride in being your one-stop destination for home remodeling. That includes superior exterior home design services. Our mission is simple: to elevate the aesthetics of your home while maximizing its value. Whether you're looking to invest in a new roof, update your siding, or replace aging windows, we're here to ensure your home shines in its full glory.
A Designer with Purpose
The Allstar design team is led by Mark Jensen, an experienced and innovative design professional with more than 18 years of remodeling design experience, with thousands of designs in his portfolio. He has developed an exclusive design and digital rendering process that is specifically geared to the individual needs of homeowners. Mark's talent and experience are a distinct advantage for homeowners who want the exterior of their home to do more than just protect from the elements, but to set the tone for your entire property.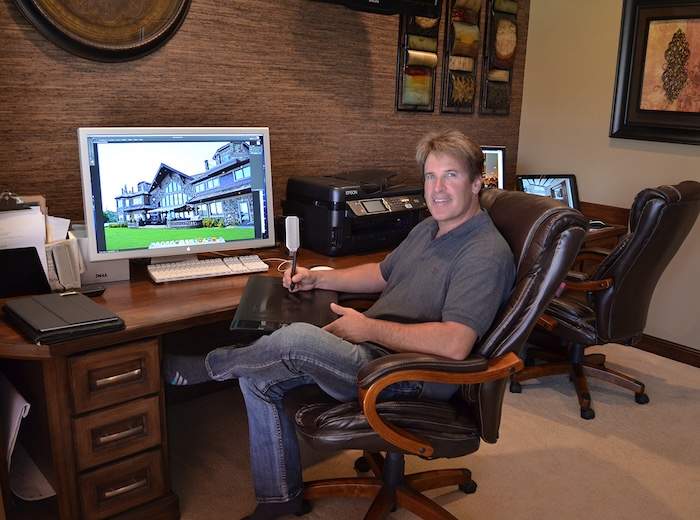 Crafting a Unified Vision for Your Home
A coordinated, visually pleasing exterior doesn't just impress visitors; it can substantially increase the value of your home. We believe that every change, no matter how small, should be made with the bigger picture in mind. Whether it's choosing a new roofing material or deciding on a window frame color, Mark and his team ensure all elements come together to create a harmonious look and feel.
Our exterior home design services are built around you. We understand that every homeowner has unique needs and preferences. From the initial consultation to the final installation, we work closely with you to craft a plan that respects your vision and budget. We also believe in transparency. Throughout the design and installation process, our team remains available to answer any questions, ensuring you're informed every step of the way.
The Value of a Coordinated Design
In the world of home improvement, the sum is often greater than its parts. By focusing on creating a coordinated look and feel for your home's exterior, we don't just improve individual aspects of your property; we elevate the entire visual experience. And this holistic approach doesn't just lead to a more attractive home, it leads to a more valuable one.
It has always been the American dream to own a home, and nearly everyone who has a home wants it to be the best that it can. We help homeowners see that vision, and work to educate them that they are not spending money, but making a very wise investment in something that they can enjoy on a daily basis. Creating curb appeal, making something 'desirable' and setting it apart, making it above and beyond the normal – that's what we do every day!
Let the Design Begin!
Let Allstar Construction transform your home's exterior into a harmonious masterpiece. Reach out today and discover how we can help you reimagine the potential of your home. Contact us today by completing our online estimate request form, or by calling (763) 297-5100 to schedule an initial consultation with Mark Jensen.