Allstar Construction of Fargo 
Roofing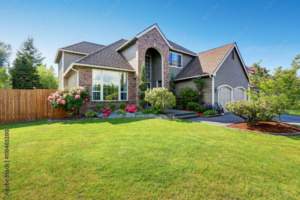 Your roofing system is the biggest and most important component of your home. But even the highest quality roof will require repair or replacement someday, and when that day comes, you want to know you can rely on the best roofing contractors in eastern North Dakota and northwestern Minnesota: Allstar Construction of Fargo. We are a certified GAF MasterElite™ Roofing Contractor, and CertainTeed Master Shingle Applicator™, with installers who are highly trained in roof installations, repairs and replacements for homes and businesses. Our certifications also mean we can offer you the full range of roofing products and systems from the country's most respected roofing manufacturers, along with their industry-leading roof warranties. A well-maintained roofing system not only boosts your home's curb appeal and property value, but your comfort and energy-efficiency as well. Don't ignore that leaky roof, those missing shingles or that damaged flashing. Neglect will only result in bigger and more costly repairs down the road. There's a reason Allstar Construction is the most referred roofing contractor in the Fargo area. 
Siding 
Over the years, siding can become brittle and crack, and paint can peel or chip. Small holes and cracks can welcome pests into your home, not to mention drafts and the elements. New siding can do wonders for your curb appeal while increasing your property value at the same time. At Allstar Construction, the most referred siding contractor in the Fargo area, we only use the finest siding products from premier manufacturers. This ensures that your new siding will remain beautiful and functional for many years to come. As an expert vinyl siding contractor and installer with more than four decades' worth of experience, you know you're hiring a company that has what it takes to ensure that your siding is installed correctly and that it's backed by leading warranties. Allstar Construction's siding experts will consult with you, giving you all the options available, recommending either traditional siding materials or maintenance-free options. 
Doors & Windows
Windows and doors increase the aesthetics of your home, to be sure. But they do so much more than that. They can increase your energy efficiency and comfort as well. If you have been noticing your energy bills creeping up lately, your windows are getting hard to open and close, or you can't even remember the last time they were replaced, it may be time for replacement windows. Allstar Construction of Fargo is your local specialist in window replacement and installation, using only the highest quality products from the most trusted manufacturers. Whether it's energy-efficient vinyl or spectacular, custom wood windows that take your breath away, Allstar Construction is the most respected replacement window contractor and has the options that will fit your taste and budget. Let us guide you through each step in the process. 
Allstar Construction of Fargo
At Allstar Construction of Fargo, we set the industry standard by delivering outstanding value, uncompromising quality, continuous innovation, and an exceptional client experience. We provide excellence to our customers with the right service, at the right price, at the right time – every time. So, whether your home has recently suffered storm damage or you have a leaky roof, turn to the qualified experts at Allstar Construction of Fargo. We are expert roofing and siding contractors that can restore your property to its former glory, ensuring it remains safe, functional and beautiful. Allstar Construction brings more than 45 years of experience to the table, serving communities with long-lasting roofing, siding, gutter and window replacement and repairs since 1979. Over the years, we have built our reputation on quality referrals and testimonials. As your trusted local window and siding contractor in eastern North Dakota and northwestern Minnesota, we provide only the highest quality roofing, siding, windows and doors installed by highly skilled, professionally trained contractors in the Fargo area.
Alexandria, MN 
Alexandria is a thriving city located among hundreds of clear, blue Minnesota lakes. The city is known as a hotspot for tourism, especially in the summer months. Boating, fishing, swimming, and ice skating are among the many activities people enjoy on Alexandria's lakes. Alexandria City Park is a popular destination for many of these activities. At the park, there is an upper area that has a new playground, picnic shelter, and a baseball field. The lower park area has a public swimming beach, bandstand shelter, fishing pier, and connects with the Central Lakes Trail. Another "must do" family destination is Casey's Amusement Park. There is a variety of entertainment options including bumper boats, go-karts, mini golf, and an arcade. Casey's also offers a variety of concessions as well as free admission to their picnic area. With top-notch activities and entertainment options, Alexandria is the hidden gem of central Minnesota.
Looking to improve your home in Alexandria, MN? Allstar Construction of Fargo provides roofing, siding, window and door replacements that have long-lasting durability and top-quality performance. At Allstar Construction of Fargo, we set the industry standard by delivering outstanding value and uncompromising quality. Our team of experienced roofing and siding contractors can handle any job that you have, no matter how big or small. Let us help restore your property to its former glory.