So how does the Insurance Claims process work?
First, you must file a claim with your insurance agent. Next the insurance adjuster will come out and inspect your home to the assess the damage to determine the scope of work. Then, we will meet with you to discuss the insurance documents along with the repair or replacement process. After this, we meet with the adjuster to work out the details, and your job can be scheduled and ready to go!
Want to start the process now? Submit your claim and fill out our online form here:
We will look over your claim and contact you with an estimate!
Disclaimer: This may take a few weeks, but we promise to keep everything moving as efficiently as possible. We will update you if there are any further delays along the way.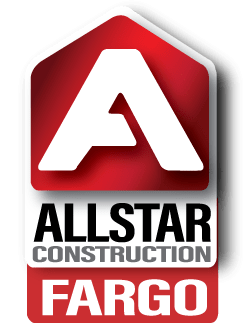 All Star had a crew of guys to install the roof on our new home by Turtle lake South of Lake Park MN. They showed up on time, got to work right away and had the the whole project wrapped up in 2 1/2 days including shingles and steel roofing. It was 95 degrees and there was not a mark on any of the roofing or any debris left on the ground. They were a hard working bunch of guys and I would recommend All Star to anyone looking for a great job installing a roof. Perry and Kim Bushaw
When the hail storms came through they were quick and efficient with getting my roof and siding repaired right away. Even though they were super busy I got a very fair price on short notice. Would highly recommend!
Matt and his team were outstanding! The team arrived early and worked hard all day until they finished the job at 9 PM! The team tarped my home during one rain storm and worked right through another. I know the guys were soaked but they just kept working right through the storm! The job was completed on time and on budget. They truly live up to the name "All Star Construction"!
Got the job done very quick. Billy was very easy to work with and responded to my calls and messages. Quality was excellent.
Andrew Syverson
2023-07-10
Great company! Very helpful good prices
Everything went smoothly, good workers, and they did an excellent job. Everything was cleaned up afterwards.
Jason Hamilton
2023-02-11
Professional approach with experienced operative Will be recommending colleagues to use Allstar roofing services