James Hardie® is always a top choice when it comes to siding products. The company is known for quality materials that can provide superior performance and a premium look, thanks to the innovations and technologies used in manufacturing James Hardie siding.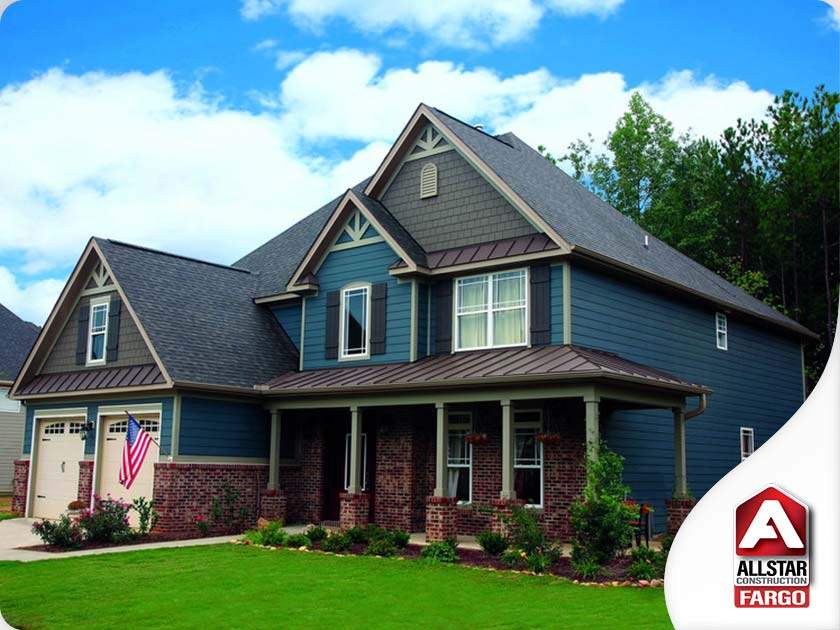 An example of these manufacturing advancements in the ColorPlus® Technology, a proprietary finish that is unique to James Hardie siding products. This type of finish is applied to the siding while still inside a controlled factory setting. So when the siding materials arrive at your home, you have pre-painted siding boasting of a perfect finish that can be difficult to achieve through the manual application of the siding finish.
Allstar Construction of Fargo, one of the area's most reliable siding and door companies, lists three reasons why you should consider James Hardie siding with ColorPlus Technology.
Siding Installation Process Is Faster
James Hardie siding products with ColorPlus Technology are primed and painted before arriving at your doorstep, significantly reducing the steps that need to be done during your siding installation project. That said, your siding installer would have less work to do, and you can expect faster completion of the job.
Mess Is Kept to a Minimal Amount
Painting the siding onsite often comes with risks of paint spills and damage to property. But if you opt for pre-painted siding, you don't have to worry about paint accidentally spilling on your deck, porch and other exterior spaces. This can be especially advantageous if you plan on doing siding replacement at the same time as window repair or replacement. These jobs usually result in a lot of mess. But with pre-painted James Hardie, you can significantly reduce the mess that you have to deal with.
Color Stays on for a Long Time
ColorPlus Technology enables the color of your siding to last for several years since it can resist deterioration caused by UV rays. Regular paint tends to fade more quickly, especially under constant sun exposure, so it will need reapplication every few years. With ColorPlus Technology, you don't have to worry about repainting, making its maintenance a lot easier.
Allstar Construction of Fargo is one of the most trusted roofers in the area. We have been in business since 1979, providing quality workmanship for roofing, siding, and window and door installation projects. Call us at (701) 478-7663 or fill out our contact form to request a free estimate.