Your home's exterior, even under ordinary circumstances, will suffer damage in the course of its service life. While they are indeed engineered to withstand the forces of nature, they are not completely invulnerable and will eventually be weakened especially by hail and high winds over time. Even a short, 15-minute hailstorm can leave dents on your siding and puncture your roof while strong winds can blow off your shingles. In today's post, trusted roof and siding contractors, Allstar Construction of Fargo, shares a few signs that signal to you that your exterior may have suffered damage from a recent wind or hailstorm.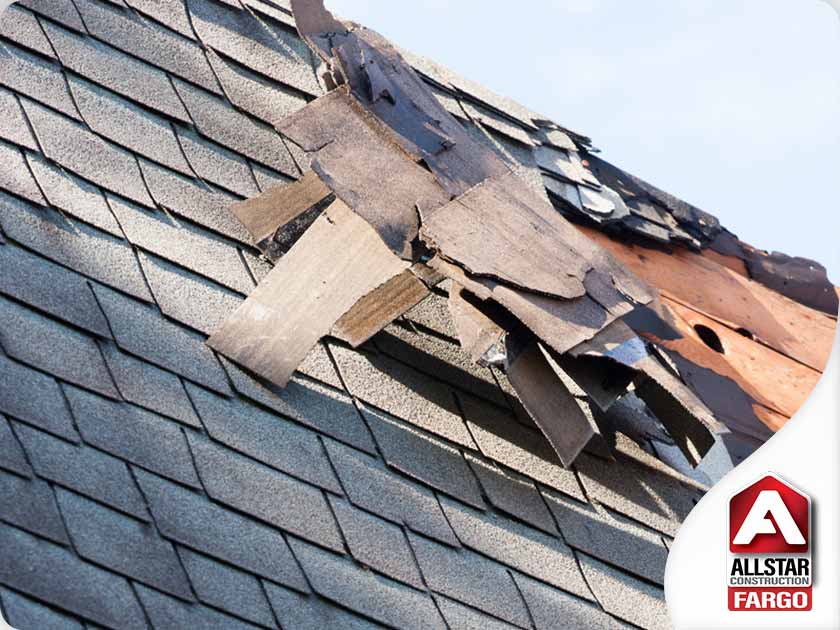 How to Spot Damage
A lot of times, damage caused by hail and wind are obvious. As mentioned above, hailstones will leave obvious marks on the exterior of your house and missing shingles caused by strong gusts of wind are easy to spot. Right after a storm, it is always important to do a quick inspection around your property to try and locate any damage your house may have sustained. Take a quick look at your roof (from the ground), your siding, and gutters.
However, there are some subtle signs that only a professional siding and roof replacement expert with years of experience can detect such as granule loss on your shingles, loose vinyl siding panels, or bent and dented gutters.
Even if your home appears to be unscathed after a severe weather event, it is never a bad idea to call in the pros to make sure that these important components of your home aren't compromised.
Whether you are in need of new windows, want to have your roof replaced, or your siding inspected, turn to Allstar Construction of Fargo. We have been expertly providing exterior solutions to residential and commercial properties since 1979. For all your exterior needs, be sure to give us a call at (701) 478-7663 or fill out our contact form to schedule a free, no-obligation consultation.