Specializing in Roof Replacement Services
Your roofing system isn't just an exterior feature to improve your home's curb appeal – although it does that as well. Your roof's most important job is to protect your home from the elements: sun, wind, hail, snow and even flying debris. While a properly installed roofing system will last for many decades, there will eventually come a time when even the best roofing system will start to fail.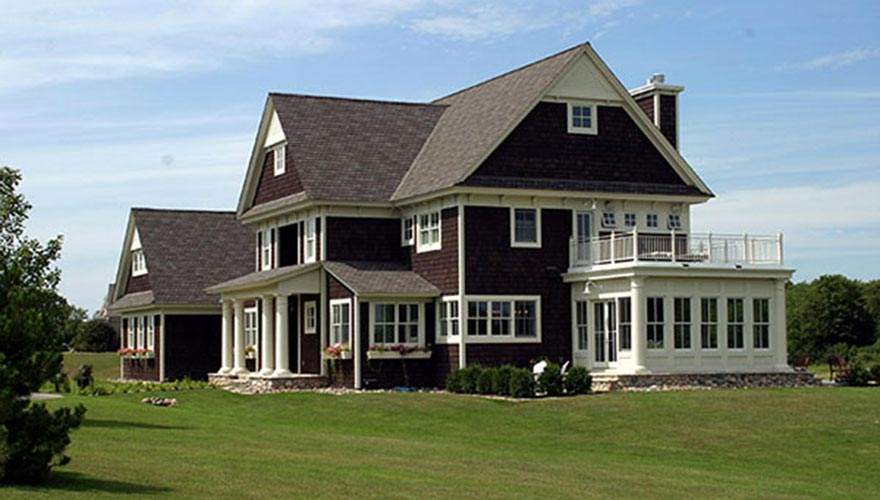 When that happens, some homeowners put their heads in the sand. However, roofing problems will never go away on their own. A small leak can turn into a larger one in a matter of days – causing all sorts of issues, including clumped insulation, mold and mildew growth, peeling paint and ceiling/drywall damage.
If you suspect that your residential roofing system needs some attention, talk to the experts at Allstar Construction of Fargo. We are a CertainTeed Master Shingle Applicator™, which means that our installers are highly trained. We offer free estimates on our services to help you find the right solution for your needs.
Get the Right Roofing Material for Your Needs
Allstar Construction of Fargo can install nearly any type of roofing system. We provide installation and support for any of the following systems:
Asphalt shingles, including designer, architectural & three-tab
Cedar shingles, shakes & specialty
Slate, both natural & synthetic
Clay & concrete tiles
Metal, including standing seam, copper & custom pans/flashing
All types of residential & commercial flat roofs
Let's talk about your roofing needs today. Allstar Construction of Fargo works with the top roofing manufacturers, including Certainteed GAF, Owens Corning and more.